This Website Designed and Hosted by The Cracking Good Design Company 2016
We're on hand from 8.30am till 8.00pm. Monday - Friday and 10.00-1.30 Saturdays
Starting a new business without a website is like draining the oil out of a brand new engine and saying..:Ok start her up..'
WEB DESIGN
Your website needs to reflect what your business is all about. Don't forget it's a window of opportunity. We can get your site up and running, and show you the options for getting more web traffic through. It needs to be consistent with your branding and the design of your stationery and social media pages. The main purpose of your website should be to attract new customers whilst still retaining your existing clients and if designed well, the investment in your website will reap rewards.
"ONE HUGE MOST
COMMON MISTAKE
PEOPLE MAKE
WITH MAGAZINE OR NEWSPAPER ADVERTISING"
CRACKING GOOD
ADVERTISING TIP No. 1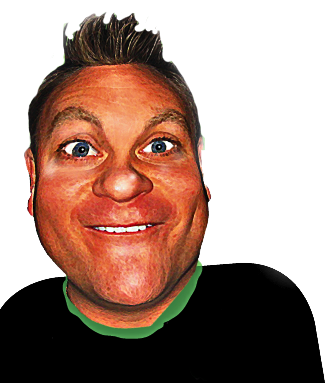 If you run your own business, It's no longer acceptable to feel slightly superior and somewhat smug that you've avoided being sucked in by the great obsession that is social media by saying "I don't do Facebook or Twitter". While you've been away in Aloof City the goalposts have been moving rapidly with social media and it's now something that every business should be looking at.
Content, corporate branding, colours and images are what attracts the most attention, something we are good at making work. That's why having a business facebook page is like a Friday night out. You gotta be there to enjoy the experience.
Here's some facebook page designs we did earlier.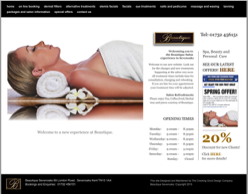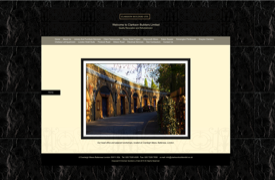 SAMPLE WEBSITES BY CRACKING GOOD DESIGN - CLICK ON THE IMAGE TO VIEW THE SITE.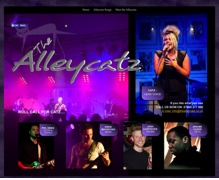 WHY DIY WEB SITES LOOK EXACTLY THAT.
You're building a new business, then an ad comes on TV in the commercial break every two minutes that says you can have a website for £1.00 a month. Ok. Way to go, right? WRONG!
What initially seems like an easy and cheap way of getting on line really isn't. You may find 9 out of 10 of these cheap website peddlars increase their prices for their services as time goes by. It's also very difficult to transfer your domain name to another web site service provider, whereas it should be a simple process.
Each of these companies offer various ways to get a brilliant website on the go. They give you the tools, some empty boxes to drag pictures into, and what looks like Egyptian hieroglyphics where you write about your business. Well good luck with that. You might know what your business does, but are you ready to put it down on paper? That, among lots of other things, is what a web designer does. Think of it like this:
Say I'm a plumber. You've called me because you've got water flying out everywhere. I arrive hand over the toolbag and say. "There you go...call me if you need any support" Well that's virtually what you're doing if you're intending to build your own website.
The moral being, if it's important always get a professional in.
WE DON'T PROMISE YOU THE EARTH, BECAUSE IT ISN'T ANYONES TO PROMISE!
Never forget Google don't really need anyone elses help.You may come across companies telling you for a small fortune a month, they can promise you a premier place in the rankings.. but it doesn't say 'every now and then' or 'this is not guaranteed' because this is not a promise they can possibly keep.
Are Web marketing companies any more effective at getting results? It's in the lap of the Google Gods really. .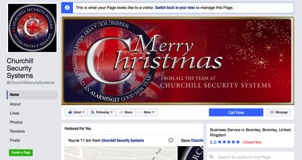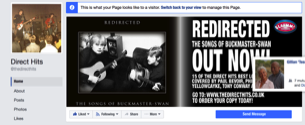 WEBSITE
DESIGN
& SOCIAL
MEDIA



THE CRACKING GOOD DESIGN COMPANY
M. 07956 562118
E. sales@crackinggooddesign.co.uk
Get your business biting!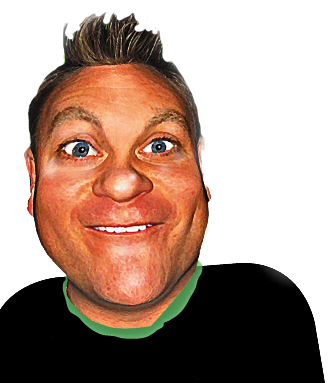 Your new company is formed. You've got the bank account set up, the web site and stationery look world beating, now its time to start some form of an advertising campaign.
First of all, you've invested some of your precious advertising budget into a magazine, newspaper or even local trades publication. Magazine ads and local press adverts are pretty expensive, but you figure it's worth the investment. So you've pre-paid your 3 months insertion fee and you go away and wait for a proof of the ad. This is generally put together by someone who has a quick look at your website, and knocks out a standard off the-peg advert design.
The fact that you haven't informed your marketing guy, who has carefully constructed a great corporate image, and holds all the graphics, correct colours and logo, and can actually say something about what you do that will appeal to the people you're trying to reach, is a common schoolboy error. Chances are your off-the peg advert design will sink without a trace, because it doesn't convey what it should so you've spent a lot of money on an ad that misses the opportunity, probably because you thought the publication won't let you supply your own design.
To avoid this, always ask your web / logo designer for some advice first on any form of advertising before you sign up. We at Cracking Good Design would liase directly with any magazine or local paper to produce the ad that matches your corporate ID. So it looks the same as your web site, your van, and your stationery.
Company recognition by colour, logo and type style is vitally important. Need help with this? Call us on
07956 562118
or email us: HERE