This Website Designed and Hosted by The Cracking Good Design Company 2014
This Website Designed and Hosted by The Cracking Good Design Company 2016
We're on hand from 8.30am till 8.00pm. Monday - Friday and 10.00-1.30 Saturdays
BESPOKE ILLUSTRATION OR PAINTING
A WATERCOLOUR, A CARICATURE, OR A PAINTING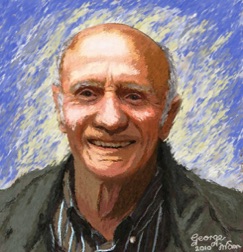 PROJECT 1
THE CHAMBER OF COMMERCE MEMBER ILLUSTRATION
This illustration was commissioned by the wife of a member of the London Chamber of Commerce. The brief was to include all of the Husbands favourite most personal things in a relaxed pose, in his own front room. The image was pencil drawn to specification at around 12'" high, and mounted into an A3 frame. The caracature was presented at a private party in 2014, and was greeted with roaring enthusiasm.
Hilary Swan initially visited the property 3 times and took photographs of the objects required, and finally the subject matter.
OLD GEORGE
A commission in watercolour from the locals in the Bulls Head Pub Pratts Bottom, Kent. This is the pub's oldest living customer presented to George in 2010.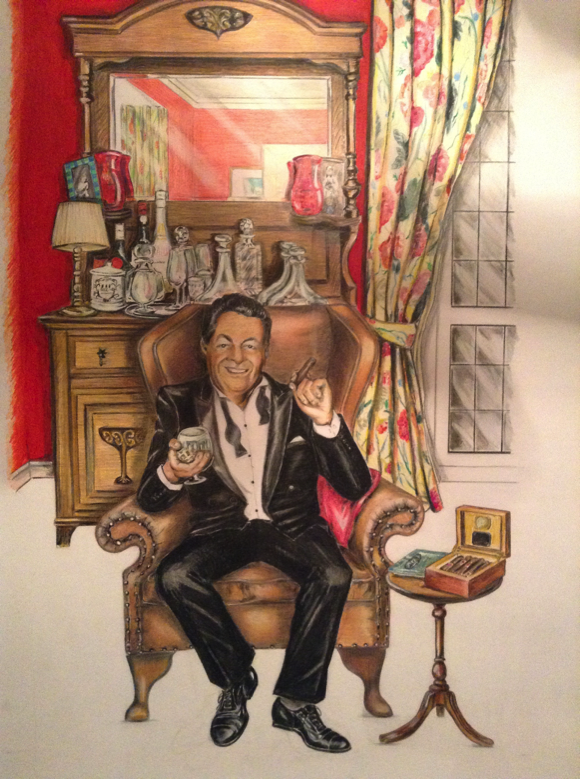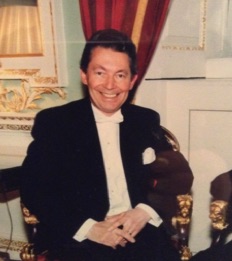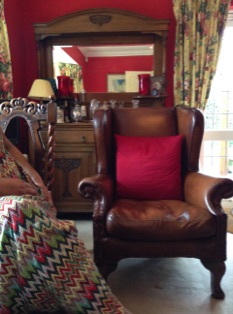 Finished Image at A3 size framed in gold.
Top downwards:
Initial rough sketch.
Subject matter.
Cigar Box
Favourite Chair and Mirror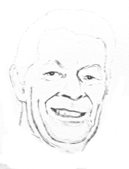 CRACKING
GOOD DESIGN ILLUSTRATIONS
PAINTINGS &
CARTOONS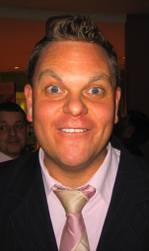 THE CRACKING GOOD DESIGN COMPANY
M. 07956 562118
T. 01959 576500
E. sales@crackinggooddesign.co.uk
Get your business biting!