This Website Designed and Hosted by The Cracking Good Design Company 2014
This Website Designed and Hosted by The Cracking Good Design Company 2016
We're on hand from 8.30am till 8.00pm. Monday - Friday and 10.00-1.30 Saturdays
THE AMAZING DOLL IN A BOX!
THE DOLL IN A BOX. A UNIQUE
AND ORIGINAL GIFT THAT WILL
WOW EVERYONE!

COMMANDER ROB DOLL
The Rob Ashmead doll was commissioned by his girlfriend Sue
for Robs birthday. We created a doll in a box complete with backing header card for his 65th which just goes to show you're never too old to have a doll made of you. We gathered all the information about Rob, and wrote some hilarious copy on the outside of the box. we sourced a doll that looked remotely like Rob, and added his clothes, Dog, and completel fabricated naval past!
Sue said the presentation at his Birthday party bought the house down. "People were so knocked out by Rob's doll in a box, they just couldn't believe it! I have to say it's the best, most unique present I'd ever given him. It certainly is a one off!. It was worth every penny to see his face when he unwrapped the gift!"
WHAT DO WE NEED TO CREATE THIS GIFT FOR YOU TO IMPRESS SOMEONE WITH?
OK, we'll need some good, Hi resolution photos of the subject, or if he / she has a facebook page we can take images from there. As much information as you can give us i.e. Favourite sayings, any major life events, favourite excesses i.e.smoking or drinking, football team, job, hobbies etc.
Each doll comes sealed in a blister pack, with a backing card, where we will include all the relevant information you can give us. The finished doll is usually around 10" high and the backing card is usually around 480mm high by 300mm wide. It makes for a highly impressive gift for either sex!
Here are some other examples.

CRACKING
GOOD
DOLLS IN
BOXES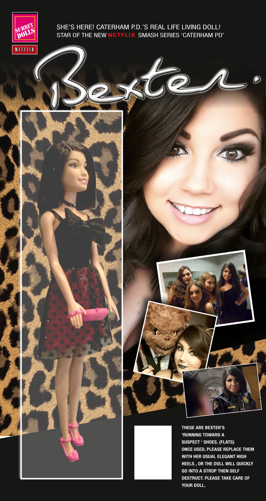 This client wanted a doll made of his girlfriend as a TV detective. We gathered images, information, quotes and sayings, sourced a similar looking doll...and Hey Presto
the most talked about gift of the party was born!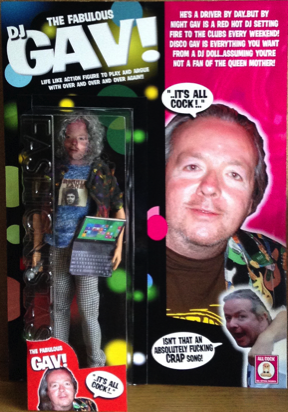 Birthday Doll made for local DJ
Gavin Crockford
Doll of Top Joint Motorbike Shop owner Alf.



THE CRACKING GOOD DESIGN COMPANY
M. 07956 562118
T. 01959 576500
E. sales@crackinggooddesign.co.uk
Get your business biting!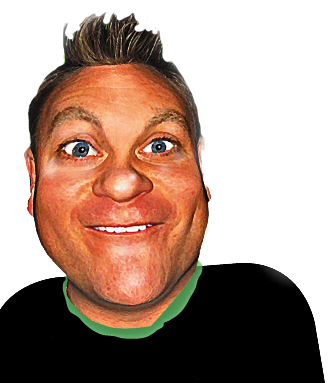 OUR DOLLS
RETAIL AT £249.00 inc vat
There will be an additional Postage and packing charge of £10.00 as the doll will be sent special delivery, either to the buyer or the recipient directly. If collection is an option for you thats fine!
PAYMENT
payment must be made in full with your order.
We prefer BACS but cheque is acceptable.
PROOF:
Once payment is made we will send you a jpeg of the front and back of the header card for proofing.
TIME SCALE:
Please allow 2 weeks from placement of order to
delivery.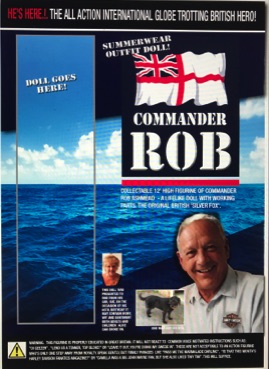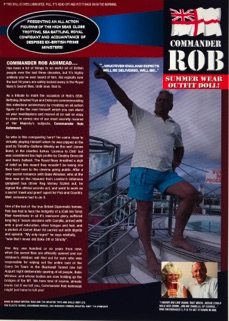 MATT'S MODERN APES DOLL
matt's band THE MODERN APES' use planet of the apes type marketing with the band as cartoons...so when we had a commission to build Matt as the Apes Guitarist and lead singer, we included the smallest detail, right down to his own army jacket and exact replica of his acoustic Gibson guitar! Presented at his birthday party in the Summer, everyone at th bash immediately wanted one!