This Website Designed and Hosted by The Cracking Good Design Company 2014
This Website Designed and Hosted by The Cracking Good Design Company 2016
We're on hand from 8.30am till 8.00pm. Monday - Friday and 10.00-1.30 Saturdays
..""It really is a case of everything under one roof, and more actually. I needed a letter of complaint drafted to a holiday company..Cracking Good did that for me too!.."

"I was very impressed by The Cracking Good Design Company with the speed, professionalism and efficiency of their work. My Website was totally original, had some great ideas  and was easy to navigate through, which CGDC designed and updated frequently.  Thank you.  Without this and the artwork provided too by TCGDC, my business would not be what it is today..."
Helen, Green St. Green, Kent
"I asked Colin to help me design a logo for a new company we have been setting up. He seemed very keen to help us out in getting to our final design. He was available in the evenings which worked great for me as I work throughout the day. All in all a good guy and would use his services again."
Andie Phillips
Shift Stars
"Nothing is too much trouble for Colin and the team at Cracking Good Design. He handles everything for us from designing our website, producing vinyls for our vehicles, social media, radio ad script writing, printing beermats, business cards and all our general stationery. I consider Cracking Good to be a vital part of our business"
Leading South London Mini Cab Company, SW16
"...very much the 'go to' guys for design, print and sound
marketing advice.."
Target Health Chiropractic - London SE25
"We have recently used Cracking Good Design for the first time on the recommendation of one of our employees who used them while working with AXA Insurance. We were delighted with their highly efficient service, and nothing was too much trouble..."
Sarah Vaughan Jones - Agrega Ltd.
"Cracking Good Design sorted out our web site, organised our workshop unit facia panels and exterior advertising, and designed and printed some highly effective advertising material...a superb service that you can rely on 100%"
Matthew Coady
Director: Hillside Coachworks North Kent
"I have used the Cracking Good Design Company for several years now and have no hesitation in recommending them to anyone else. Not only did they create the site but have been instrumental in the creation of our logo and branding etc. If we require any changes or updates they respond immediately and are always pleased to help. I don't know what we would have done without them."
Charlotte Hewitt
Director Charlotte of London Ltd
"The Cracking Good Design Company played a key role in a new business marketing workshop, out of which they created the impressive Heatcatcher logo"
Darren Bryant - CEO Heatcatcher Ltd
I would recommend The Cracking Good Design company for its creativity and professionalism. Colin Swan has proven on more than one occasion that he has been able to transform my ideas and promotional literature into very pertinent printed matter promptly and with out fuss. I would highly recommend him for any of your marketing leaflets, business cards and other documents you require for your business, without doubt a you can expect a first class job.
Denise Field
Kingsland Edwardian Butchers Ltd



THE CRACKING GOOD DESIGN COMPANY
M. 07956 562118
T. 01959 576500
E. sales@crackinggooddesign.co.uk
Get your business biting!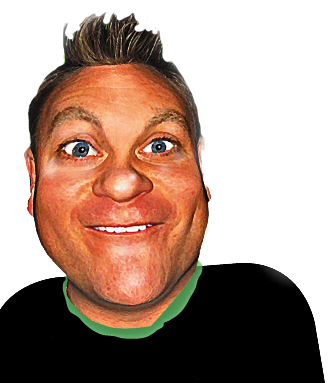 Fantastic company! Colin re-branded my building and joinery companies with fantastic stationary,sign boards etc and designed websites for them both. His artistic and pragmatic approach was just what I needed to get my company noticed. I've had lots of positive feedback and generated new work from clients that wouldn't have known about us without the websites. I can't recommend this company highly enough.
John Clarkson
Clarkson Builders Ltd
Battersea
"I have been working with Cracking Good Design over the past month to set up my new company site they have assisted in my logo design and website, this company is easy to work with and extremely professional with lots of excellent ideas and pointers to set up the very best in what ever you require for your company. I have also had Cracking good design to setup my business cards and I can't thank them enough for all the hard work, I would recommend Cracking good design to anyone looking for a professional company with a personal approach putting the client first."
Iain Jones
CEO - Octagon Safety International
..."Just a quick note to say many guests have told me they love the style of our wedding invitations and obviously I told them how much painstaking work you put into making them so beautiful."
Thanks again and Best Wishes.
Mel
Kemsing, Sevenoaks